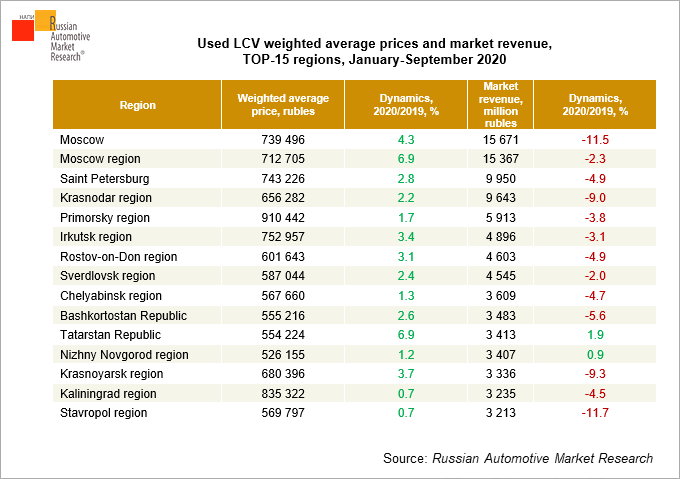 In January-September 2020, used LCV sales decreased by 8% on January-September 2019. In this regard, the used LCV market revenue fell by 5.5% and amounted to 184 billion rubles.
Moscow became the leader among Russian regions by the used LCV market revenue. Over the first nine months of 2020, used LCV on 15.7 billion rubles were sold in the capital. The market revenue of the Moscow region and Saint Petersburg, which also entered the top three, amounted to 15.4 billion rubles and 10.0 billion rubles, respectively.
Almost all TOP-15 regional markets showed negative dynamics of the market revenue. The only exception was Tatarstan Republic and the Nizhny Novgorod region.
Source: «LCV on 300 billion rubles were sold in Russia» press-pelease by RAMR