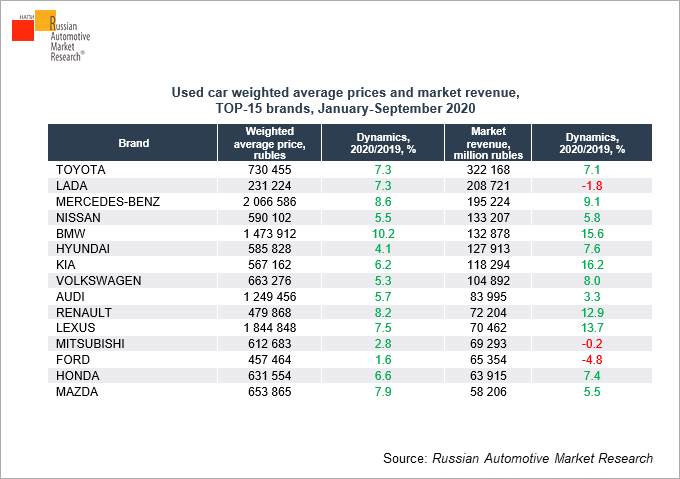 In January-September 2020, used car sales fell by 2% year-on-year, while their weighted average prices increased by 8.2%. In this regard, the used car market revenue grew by 5.6% and amounted to 2 264 billion rubles.
TOYOTA was the leader in the used car market in January-September 2020: Russians spent 322.2 billion rubles on its cars. It was followed by LADA and MERCEDES-BENZ. For the reporting period, Russians purchased LADA cars on 208.7 billion rubles, MERCEDES-BENZ - on 195.2 billion rubles.
Almost all TOP-15 brands showed positive dynamics of financial results, except LADA, MITSUBISHI and FORD.
Source: «New car sales reached 1.7 trillion rubles in money terms» press-pelease by RAMR