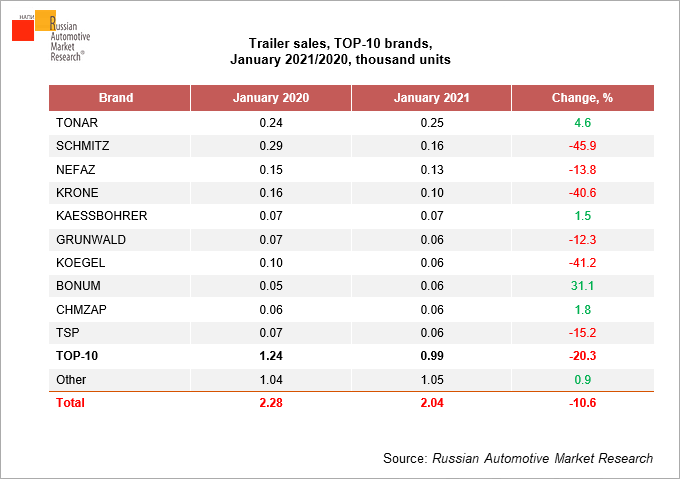 According to Russian Automotive Market Research, in January 2021 sales of new trailers and semi-trailers[1] amounted to 2.04 thousand units, which was a 10.6% decline on the result of January 2020.
Sales of the market leader TONAR increased by 4.6% in January 2021 and amounted to 0.25 thousand units.
It was followed by SCHMITZ trailers, sales of which in January fell by 45.9% to 0.16 thousand units. The third place was occupied by NEFAZ, which sold 0.13 thousand trailers (-13.8% year-on-year).
KAESSBOHRER, BONUM and CHMZAP were among TOP-10 brands to increase their sales. In addition to SCHMITZ, the sharp decline in trailer sales was shown by KRONE (-40.6% year-on-year).
______________
[1] Hereinafter trailers
Source: «Trailer sales decreased by 10.6% in January» press-pelease by RAMR