According to NAPI (National Industrial Information Agency), 282.0 thousand cars (-61.1% on the similar period of 2021), 42.8 thousand light commercial vehicles (-32.6%), 30.6 thousand trucks (-14.2%) and 5.7 thousand buses (-5.8%) were produced over six months of 2022. Nevertheless, production results in June were better than in May.
Bus production recovered in June, the result of June (1.3 thousand units) is the best over all six months of 2022.
LCV production in June (5.8 thousand units) exceeded January and May figures.
The truck production in June (4.5 thousand units) increased on May and slightly fell short of the January and April results.
The situation in the car segment is the worst: despite the significant growth in June relative to May, the result is still modest - 13.6 thousand cars were.
---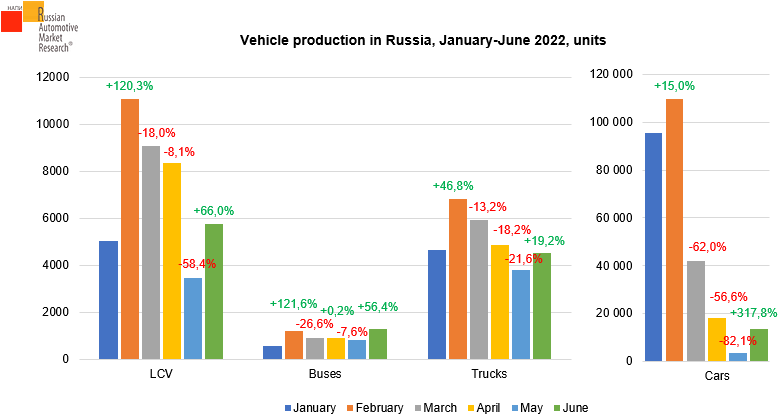 Source: NAPI (National Industrial Information Agency)
---