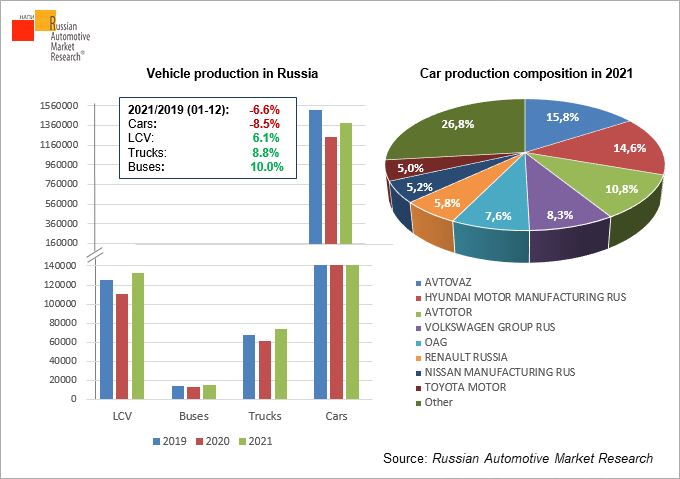 According to Russian Automotive Market Research, in 2021, vehicle production in Russia amounted to 1,606.9 thousand units, which was a 12.9% rise on the result of the similar period of 2020.
In comparison with the same period of 2020, the production of cars and trucks increased by 11.8% and 21%. The production of light commercial vehicles and buses also showed growth: 19.9% and 13.9%, respectively. The largest contribution to the production volume was made by cars.
The eight largest car manufacturers account for almost three quarters of all cars produced in 2021.