The agency Russian Automotive Market Research analyzed the Total Cost of Ownership of LCV and city vans of Russian and foreign brands located in Moscow for 3 years. The vehicles were purchased at own expense. When calculating the TCO, the following parameters were taken into account: the vehicle depreciation, MTPL, hull insurance, transport tax, state duty, B segment all-season tires, tire service, maintenance cost, repair cost, fuel consumption, etc. Average mileage is 85,000 km per year.
The calculation was prepared in January 2022.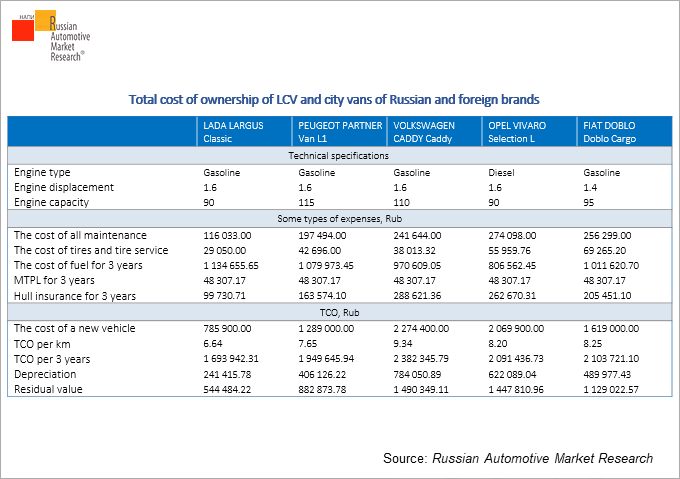 ---
The TCO is prepared by a specialized DV-TCО online calculator for all vehicle types:
All costs at the regional level are taken into account, including the cost of vehicle spare parts, the number and cost of standard hours, the frequency of technical inspection and routine repairs, the cost of fuel, the cost of tires, etc.
The TCO is calculated taking into account regional specifics for all 85 regions. It is updated every month