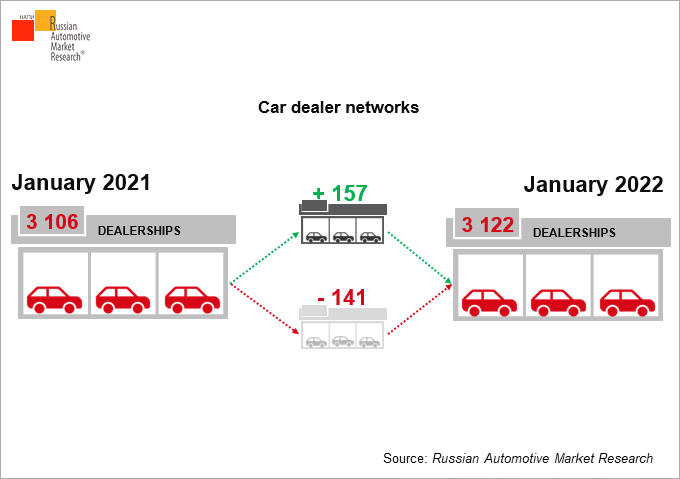 According to Russian Automotive Market Research, as of January 2022, there are 3,122 new car sales centers in Russia. This is 16 more centers than in the previous year.
By January 2022, some brands stopped their car sales: these are DATSUN, RAVON, ZOTYE, and ALFA ROMEO.
Some brands have significantly expanded their dealer network: CHERY (+35 centers on January 2021), CHERYEXEED (+ 21 centers) and CHEVROLET (UZAVTO) (+17 centers).