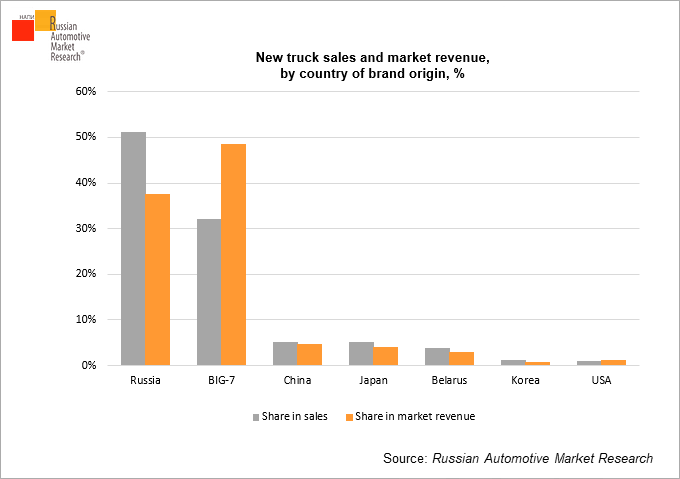 In January-February 2020 new truck sales in money terms amounted to 74.5 billion rubles (+20.8% year-on-year).
The weighted average price for new trucks grew by 11.2% on the same period of 2019 to 6 326 233 rubles.
BIG-7 trucks[1] accounted for almost half of the total market capacity in January-February 2020 – 36.2 billion rubles. 28.0 billion rubles were spent on the purchase of Russian trucks, which was 38% of the total market capacity.
_______________
[1] BIG-7: DAF, IVECO, MAN, MERCEDES-BENZ, RENAULT, SCANIA, VOLVO
Source: «BIG-7 vehicles account for half of the new truck market capacity» press-pelease by RAMR