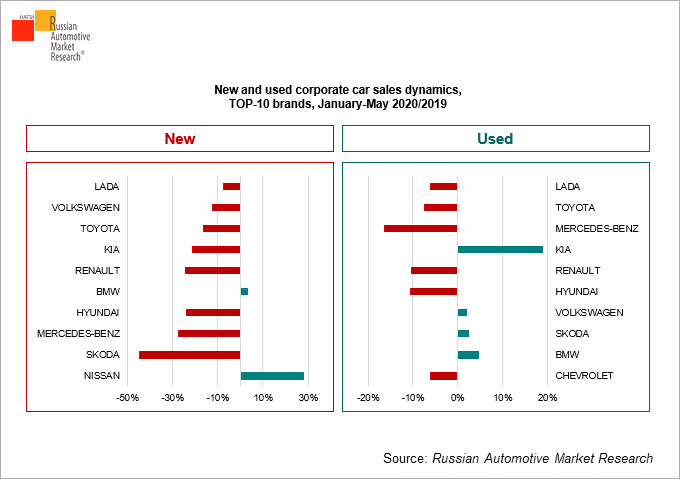 According to Russian Automotive Market Research, over five months of 2020 sales of used cars to corporate customers in Russia fell by 8% and amounted to 41.1 thousand units. At the same time, the demand of legal entities for new cars decreased by 19%. A total of 67.8 thousand new cars were purchased by corporate customers for this period.
Russian LADA cars, both new and used, are in the greatest demand among corporate customers. Over 5 months 10.5 thousand new and 6.9 thousand used cars of this brand were bought.
It should be noted that over five months of 2020 demand of corporate customers for new and used BMW cars increased. Moreover, positive sales dynamics was shown by new NISSAN and used KIA, VOLKSWAGEN, SKODA cars.