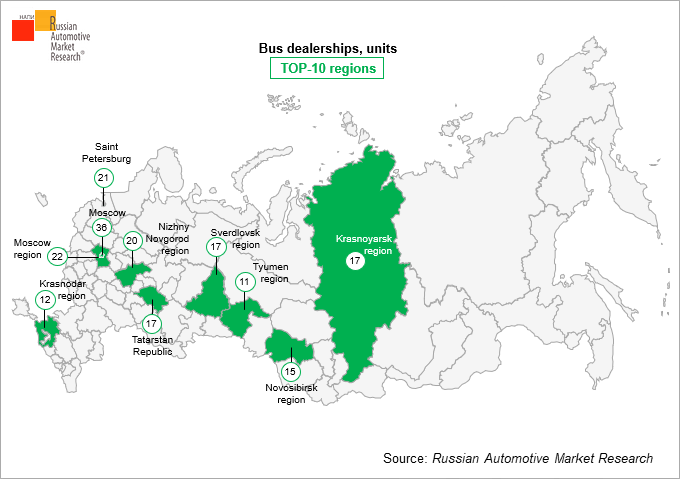 According to Russian Automotive Market Research, as of mid-June 2020 there are 455 new bus sales centers  in Russia - by 9 units more than in the previous year.
The largest number of bus dealerships are located in Moscow, the Moscow region and Saint Petersburg.
The bus dealer database also contains information on service centers and centers selling spare parts.