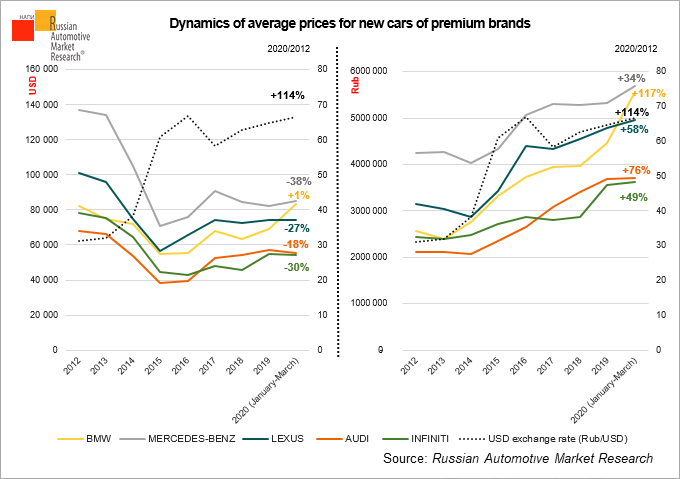 Russian Automotive Market Research analyzed average prices for popular premium cars from 2012 to March 2020.
For the reporting period prices for new BMW cars showed the most significant growth. In 2012 the average price for a new car of the Bavarian brand was 2.5 million rubles, while in January-March 2020 it reached 5.5 million rubles. At the same time, prices for only BMW cars of the presented brands increased in US dollars (+1%).
In 2012 INFINITI cars were the closest in price to BMW among the presented brands. However, growth in prices for Japanese cars over the past seven years has been more restrained and eventually amounted to 49%.
The smallest increase in average price was shown by MERCEDES-BENZ cars (+34%). The average price in US dollars for cars of this brand fell by 38%.
In addition to car prices, RAMR collects and analyzes prices for light commercial vehicles, trucks, special and agricultural vehicles, as well as trailers and semi-trailers.