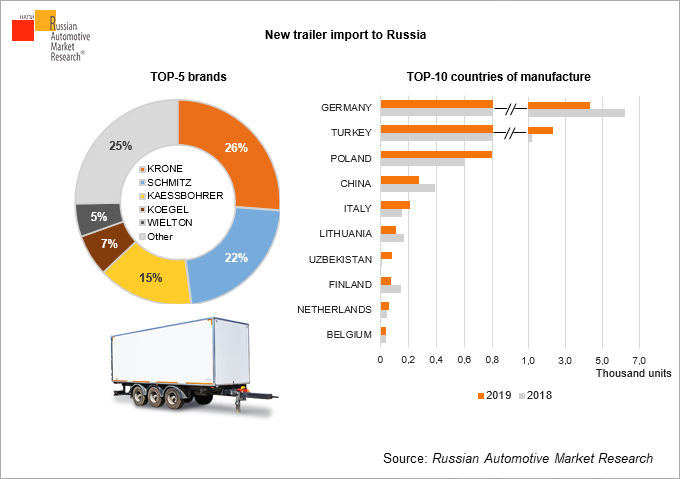 According to Russian Automotive Market Research, in 2019 the volume of import* of new trailers and semi- trailers** to Russia amounted to 8.6 thousand units, which was a 7% decrease on 2018.
The largest number of trailers imported to Russia was produced in Germany, Turkey and Poland. These countries accounted for 86% of import of all new trailers in 2019.
For the reporting period Krone trailers were leaders by the volume of import: 2.3 thousand units or 26%.
______________
*   Excluding EEU countries
** Hereinafter trailers