According to the NAPI (National Industrial Information Agency), in July 2022, new bus sales increased by 1.7% on June, but not in all regions.
So, the demand for buses in the Udmurt Republic and the Ulyanovsk region fell by more than 90% in July. Moscow did not get into the TOP-10 of "anti-leaders", but in July bus sales in the capital decreased by 29% on June.
A total of 1,000 buses were sold in July 2022.
---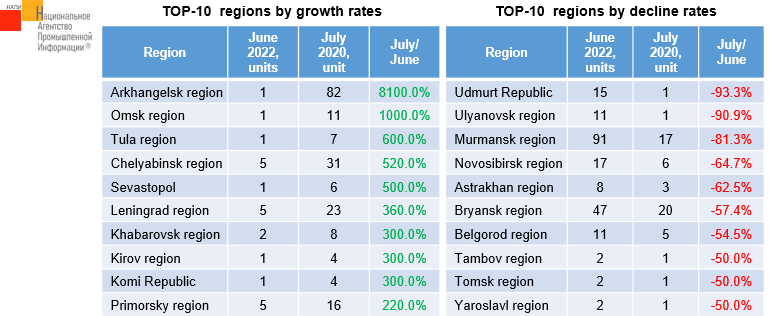 Source: NAPI (National Industrial Information Agency)
---